Merideth Mehlberg
An executive coach and career strategist, Merideth Mehlberg is a team member at Cascadance as well as the Principal of Merideth Mehlberg International, LLC.
An expert on conscious career management, Merideth's approach helps clients realize significant professional and personal progress through practical action-oriented strategies.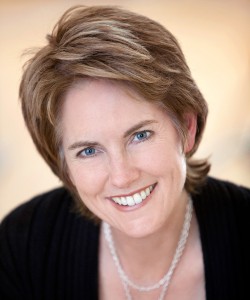 Drawing extensively on her 15 years of corporate and start-up experience in recruiting, and IT project/product management, Merideth acts as trusted advisor to her executive clients. She has held senior roles at Matson Navigation, Adecco, GT Nexus and Vivant Corporation, servicing the staffing, technology and supply chain arenas.
Through coaching and consultation, her clients:
Define their personal leadership style and discover innovative ways to optimize personal engagement, while enabling their workforce to become more fully vested and productive.
Explore ways to increase their circle of influence and negotiation skills, developing effective strategies to lead and advocate for themselves and their team.
Effectively lead their organizations to achieve key objectives while remaining connected to their most strongly held personal and professional values.
Whether guiding individual careers or facilitating intact teams, Merideth listens actively, synthesizes facts and situations quickly and offers insight with a combination of both candor and compassion. She is fascinated with unpacking the unique challenges faced by women transitioning from individual contributor to senior executive.
Merideth holds a bachelors in Social Science from the University of California at Berkeley, a Certificate in Organizational Coaching from John F. Kennedy University, and a Professional Certified Coach credential with the International Coach Federation.
People describe Merideth as authentic, optimistic, resourceful and pragmatic. As a mother of two young children and an entrepreneur, she is a master of time management. She lives in Alameda, CA where in her leisure time she takes Zumba classes and coaches her kids' soccer teams.